Towards a New Canadian Food Guide
It's been on the cards for several years, but is now official: a new food guide will be available by 2018. The current food guide (pdf) will be replaced by a set of resources that will help the public and health professionals make healthier dietary choices, and better guide patients and clients.
On June 10th, during Dietitians of Canada Annual Conference, Health Canada announced a new public consultation period following the publication of the Guiding Principles and Recommendations that will guide the elaboration of new tools and resources. Let me give you a tour of these new guiding principles and the main changes to the current Food Guide.
Guiding Principle #1: A variety of nutritious foods and beverages are the foundation for healthy eating
The new tools promise a new way to illustrate our needs, particularly for fruits and vegetables. Indeed, most Canadians don't eat enough of them. After years of using the rainbow to give examples of fruit and vegetable portions, the focus will be on consumer messages encouraging consumption and tools to put in place these messages.
Health Canada will also place more focus on the regular consumption of protein-rich foods, which in itself is not revolutionary. However, we notice a new tendency towards recommending alternative sources of protein to meat, which is a huge turnaround! For example, legumes, nuts and seeds, soy products (tofu, tempeh, edamame, enriched soy drinks, etc.), eggs, fish, seafood and poultry are recommended. This is new because in the current Food Guide, all sources of protein are at the same level. This initiative kills two birds with one stone, because it also enables Canadians to reduce their intake of saturated fats.
Other new change: more attention is given on drinking enough water. Indeed, water should be the drink of choice for all and be chosen above fruit juices, soft drinks and energy drinks (see Guiding Principle #2).
The following two tabs change content below.
Author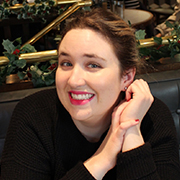 Member of the Quebec College of Dietitians (OPDQ) and Dietitians of Canada,Jef graduated from McGill University in December 2014. Recently graduated and passionate about culinary arts, Jef poses a simple, effective and practical look at daily meal planning. With this in mind, she works in conjunction with the mission of SOSCuisine…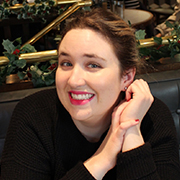 Latest posts by Jef L'Ecuyer (see all)