Nutritional Yeast, a Yeast That's… Good to Eat?
Following the request of one of our members who asked us about the use of this product in our vegan recipes, I decided to shed the light on the use of "nutritional yeast".

Manufacturing
Nutritional yeasts are made in a microorganism culture broth made with sugar cane and beet molasses. These microorganisms are yeasts or fungi of the same families as those used in the manufacturing of beer and wine. They feed on sugar and multiply. After harvesting, the yeasts are washed, strained, dehydrated and pasteurized. Following these treatments, nutritional yeasts become inactive and, therefore, cannot raise dough. It is sold in the form of a powder or dried flakes and used as condiment to give an "umami" flavour (which means tasty in Japanese) to the dishes in which it is added. For this reason, it is said that nutritional yeast is the "parmesan" of vegans, who use it in all kinds of recipes where grated cheese is called for.
Advantages
Nutritional yeast is rich in protein, which accounts for about 50% of its weight. One serving of 10 g (1/4 cup) contains 4.5 g of protein, 2 g of fiber and several vitamins and minerals. Also of note, some brands are enriched with vitamin B12, an asset for vegans who are at risk of being depleted. Also be on the lookout for the "gluten-free" label, because depending on the yeast chosen, it may have been grown with a cereal base, such as barley, which contains gluten.
Utilization

Nutritional yeast is mainly used to enhance the flavor of dishes and increase their nutritional value. Sprinkled on popcorn or roasted chickpeas, it adds a delicious touch. Sprinkled on pasta or salads, it can replace parmesan cheese. It easily replaces cheeses in gratins and casseroles To conserve as many nutrients as possible, it is best to add it in at the end of cooking.
Purchasing
Nutritional yeast can be found in specialized natural and organic products stores. You have to taste different brands to find the one that suits you best. Once the package is opened, the nutritional yeast can be stored for up to six months in a refrigerator, in an airtight container.
Try some of our recipes with this product.
The following two tabs change content below.
Author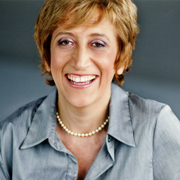 Cinzia Cuneo, founder of SOSCuisine.com, never wanted to neglect the quality of her food. She shares her special expertise to make good food quickly and without complications!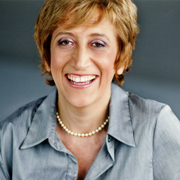 Latest posts by Cinzia Cuneo (see all)