SOSCuisine at the Expo Manger Santé et Vivre Vert 2016
The Expo Manger Santé et Vivre Vert is an increasingly popular event that is taking place from March 11 to 13 at the Palais des congrès in Montreal and from March 19 to 20 at the Centre des congrès in Quebec.
The mission of this large fair, which gathers together nearly 250 exhibitors, is to promote healthy food, ecology and global health. This one-of-a-kind event attracted almost 30,000 visitors in 2015. This year, be part of the experience and participate in food tastings, workshops, conferences and culinary demonstrations for the pleasure of learning and discovering new flavours.
Our team will be there, so, come visit us in stand #1003 in Montreal between March 11 and 13 and in stand #403 in Quebec between March 19 and 20.
Since our service was launched, 11 years ago, our mission has remained the same : To help people combine the pleasures of eating well with the benefits of a healthy diet, in an effective and affordable manner.
In 11 years, our choice of menus has grown considerably. From 8 "life style" meal plans (with only one meal per day over 5 days) that was offered right at the beginning, we now have 22 complete meal plans (3 meals/day with snacks) that are currently available, many of which fall under "nutritional therapy". In 2015, we launched 2 new meal plan types :
Thanks to the possibility of stating one's allergies and preferences in their profile page, each user can follow a 100% personalized meal plan (for example a lactose-free, halal "breastfeeding" meal plan that the kids will also enjoy!).
In order to promote the use of local produce and grocery deals, each week we track the specials on offer in 90 supermarket chains in the 10 Canadian provinces. So over the years, we've managed to establish an impressive database of more than 1 million flyer-based prices. This enables us to propose increasingly sophisticated and specific "purchase scenarios" to our subscribers, which in turn help them save a lot every week. In 2015, we added 3 supermarkets to our Flyer Specials Table:
Our rigorous and effective approach has been hailed by all our partners, whether in the health sector, the field of corporate wellbeing or the media. But what gives us greatest satisfaction is serving the 400,000 families who have subscribed and receiving their wonderful testimonials.
New in 2016
I will give 2 lectures (in French) about "Is low-FODMAP the new gluten-free?" at the Expo Manger Santé exhibition:
Friday, March 11 at 15:00 pm in Montreal, Scène Vivre (In French)
Sunday, March 20 at 13:30 am in Quebec, Scène Vivre (In French)
Looking forward to meeting you in person and having a chat with you!
The following two tabs change content below.
Author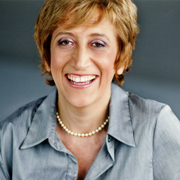 Cinzia Cuneo, founder of SOSCuisine.com, never wanted to neglect the quality of her food. She shares her special expertise to make good food quickly and without complications!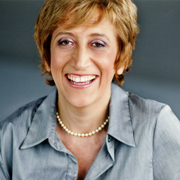 Latest posts by Cinzia Cuneo (see all)