TOP 5 : Recipes for Active Families
In sports nutrition, timing is ultra-important. That's why we've split the recipes in our Sports Menus into four sections:
Recipes for 3 to 4 hours before the activity – Full meals
Recipes for 1 to 2 hours before the activity – High-Carb Snacks (HCS)
Recipes for during the activity – Emergency Carb Snack (ECS)
Recipes for after the activity – Recovery Snacks
Your choice of recipe depends on how much time you have before you exercise. Without further ado, here are our top 5 recipes for active families. In the description, you'll find information on the best moment to eat it.

#5 – Oven "Fried" Fish and Chips
Traditional fish and chips, with its fried battered fish and potatoes, wouldn't be a good meal choice prior to a workout. This oven-baked version is a better option and will give you all the energy you need to practice a sport in the following 3-4 hours.
#4 – Tahini Bars
This recipe for health bars is the perfect snack for eating 1 to 2 hours before or even after a workout, if you don't have a meal planned within 2 hours. It's easy to make and can easily be brought to school, because it contains neither peanuts nor nuts!
#3 – Lamb Tagine with Fennel
Don't be intimidated by the many ingredients in this recipe. Once all the ingredients are combined, it's simply a case of putting it in the oven and letting the flavors develop… which makes it a perfect post-workout dish! Here's a tip: given that the recipe is so easy to make, why not cook up a larger quantity and freeze individual portions?
The following two tabs change content below.
Author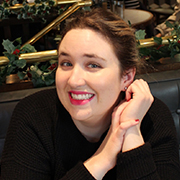 Member of the Quebec College of Dietitians (OPDQ) and Dietitians of Canada,Jef graduated from McGill University in December 2014. Recently graduated and passionate about culinary arts, Jef poses a simple, effective and practical look at daily meal planning. With this in mind, she works in conjunction with the mission of SOSCuisine…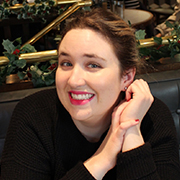 Latest posts by Jef L'Ecuyer (see all)