Top 5: Tips for Healthy Bowel Movements
Although the subject isn't very glamorous, we've all wondered our bowel movements at one time or another. Having "good" bowel movements is something very personal, certain people empty their bowels every day, even several times a day, whereas others feel fine doing so just a few times a week. The quality of bowel movements isn't just qualified by their frequency, but also by their consistency. They are influenced by several factors, such as your diet and fluid intake, but also by your day to day activities, stress, etc.
Here are a few tips to promote healthy bowel movements. Even if you don't suffer from chronic diarrhea or constipation, these recommendations are good to follow. As it is often said, there's always room for improvement 😉
1. Eat enough fiber
It's important to obtain a balanced intake of soluble and insoluble fiber. Each has different functions:
Soluble fiber helps to increase stool size by creating a ''gel'' in the digestive system. It therefore helps to relieve diarrhea. Soluble fiber is principally found in fruits and vegetables without peel or pips (apples, beetroot, bananas…), cereal products (oatmeal, rice…), smooth nut butters, psyllium husks (Metamucil) and inulin (Benefibre).
Insoluble fiber stimulates intestinal movements while making stools bulkier, which helps to relieve constipation. It is found principally in fruits and vegetables with peel and/or pips (celery, berries, green leafy vegetables…), wholegrain cereals, nuts and seeds.
If you're not used to consuming fiber (if you usually eat few fruits and vegetables, refined cereal products, etc.), you may experience some discomfort if you increase your fiber intake too drastically. To avoid this, do it slowly. Our Smart Meal Plans for Constipation can help you obtain the right quantity of fiber gradually.
The following two tabs change content below.
Author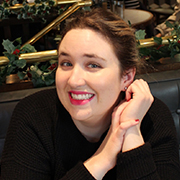 Member of the Quebec College of Dietitians (OPDQ) and Dietitians of Canada,Jef graduated from McGill University in December 2014. Recently graduated and passionate about culinary arts, Jef poses a simple, effective and practical look at daily meal planning. With this in mind, she works in conjunction with the mission of SOSCuisine…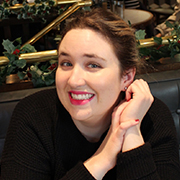 Latest posts by Jef L'Ecuyer (see all)