3 Tips to Avoid Digestive Issues and Have Enough Energy During Exercise
Have you ever experienced a sudden drop in energy, or digestive issues during exercise? Here are 3 simple tips to help you figure out what and when to eat before training to avoid these inconveniences.
1. What to Eat?


The closer you get to exercise time, the more you need carbohydrates and the less you need protein and fat. Fats and protein are digested more slowly than carbohydrates and can adversely affect your performance if you eat them before exercise, especially aerobic exercise. Take a look at the table below for the recommended diet depending on the time you have before your workout.
Table: Recommended foods depending on available time before exercise
| | |
| --- | --- |
| Time before effort | Recommandations |
| 3 to 4 hours | Regular meal providing carbs and a moderate amount of protein and fat. |
| 2 to 2.5 hours | Meal providing mainly carbs and little protein and/or fat |
| 1 to 2 hours | Snack providing mainly carbs and little protein and/or fat |
| < 1 hour | Small snack or beverage providing only carbs |
2. Exercise Early in the Morning
If you do short low-intensity exercise, for example a slow morning jog of less than an hour, eating breakfast or a snack beforehand isn't essential. The muscle's glycogen stores are not used up during the night because you are inactive, and these stores will be available in the morning to deliver carbohydrates for around 60 minutes. During low intensity exercise, the body uses mostly fat as fuel and doesn't depend on carbohydrates. Note that if you decide to run on an empty stomach in the morning, you may benefit from eating a carbohydrate-rich snack the previous evening. However, if you're planning a high intensity training early in the morning, it is very important to eat or drink carbohydrates before if you don't want to lack energy. The body needs carbohydrates to perform high intensity exercise.
3.Exercise at Midday or in the Evening
Depending on your tolerance, it can be a good idea to eat a carbohydrate rich snack one or two hours before training. For example, if you exercise at midday, a snack at 10am or 11am is appropriate. If you exercise at the end of the day (for example at around 5.30pm), you should snack mid-afternoon (for example around 3.30pm and 4.30pm). Don't forget to properly hydrate throughout the day. Here are a few examples of suitable snacks to eat before exercise:
Fruit, fruit bar or compote
Fruit with a spoonful of nut butter
Granola bar or home-made muffin containing mostly carbohydrates (protein bars are not a good choice).
Fruit parfait (low fat non-Greek yogurt, berries and a sprinkle of cereals like granola)
Mixed dried fruits (1/4 cup) with a few nuts
Try these recipes for an energy-boosting snack you can eat before exercise:
The following two tabs change content below.
Author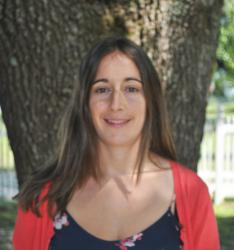 Kathryn Adel
Kathryn completed degrees in kinesiology and nutrition, as well as a Masters in Sports Nutrition. She is a member of OPDQ and of the Academy of Nutrition and Dietetics. She ran track and cross-country at a national level. Kathryn specializes in sports nutrition, weight loss, diabetes, as well as heart and gastrointestinal health.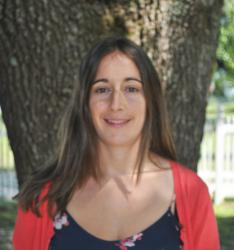 Latest posts by Kathryn Adel (see all)