4 Questions for a Sports Dietitian (Part 2)
We asked our people on Facebook if they have any question to ask a Sports Dietitian. Here are the most interesting questions with answers by Kathryn Adel, Sports Dietitian. To read part 1, click here.
Question #3: What are the best foods to eat after training?
– Aurore L.
What you should eat after training depends on the duration and intensity of the workout. After a low intensity training session lasting less than an hour (for example walking), it isn't necessary to eat. However, after a high intensity training session lasting an hour or more (like squash, tap dancing and Zumba), it is a good idea to eat a snack or meal that contains carbohydrates and protein to maximize your recovery. Carbohydrates help you restore your energy stores and protein helps repair muscle.
If possible, try to eat a full meal as quickly as possible (within 2 hours following the workout). If that isn't possible, opt for a snack that contains both carbohydrates and protein. How much depends on the type of sport, your unique needs and the frequency of training. You can combine foods, for example: dried fruits and nuts, crackers and cheese, or yogurt with fruit.
Question #4:  What should I eat during a competition or tournament that lasts an entire day?
– Geneviève H.
When you have several competitions or tournaments in the same day, it is important to plan your meals and snacks. What to eat depends on the time you have between events. If the break is short (under an hour), choose a snack that will give you a quick burst of energy and that is easy to digest, like fruit sauce or fig bars. It is also important to properly hydrate; a sports drink (homemade or shop-bought) is recommended.
If you have more time between events, you can opt for a more satiating snack, containing both carbohydrates and protein. This combination restores energy and allows the muscles to recover more rapidly. You can combine different foods, for example: dried fruits and nuts, crackers and cheese, or yogurt and fruit. If you have 3 hours or more, you can eat a full meal, containing mostly carbohydrates, a moderate amount of protein and not too much fat, like a meal you would eat before a training or a competition. Here are some examples:
The following two tabs change content below.
Author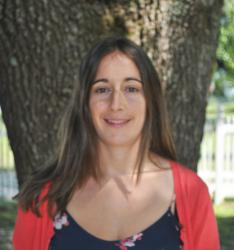 Kathryn Adel
Kathryn completed degrees in kinesiology and nutrition, as well as a Masters in Sports Nutrition. She is a member of OPDQ and of the Academy of Nutrition and Dietetics. She ran track and cross-country at a national level. Kathryn specializes in sports nutrition, weight loss, diabetes, as well as heart and gastrointestinal health.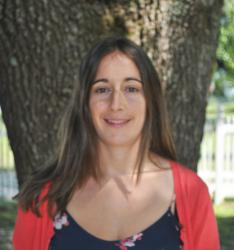 Latest posts by Kathryn Adel (see all)