5 Ways to Make Your Picnic Greener
Sun, nice weather, heat: picnic season is back! Any occasion is a good excuse to share a meal in the open air with family or good friends. This year, why not aim to keep your favourite picnic areas intact? Here are some tips to make the most of Mother Nature's beauty respectfully:
 1. Opt for local products
Unfortunately, Marcel's papaya and pineapple fruit salad may not be the greenest choice. And however delicious it is, your mother in law's star fruit and mango salad may not be either. Choose local products that are in season for less pollution!
2. Bring biodegradable tableware
Leave behind the plastic cutlery, plates, and small wine glasses that are thrown away after the meal. While it isn't necessary for you to bring your ceramic dish set, you can opt for greener alternatives. Why not buy yourself some wooden cutlery? Plates made of palm leaves or sugar cane fiber? And let's not forget: a re-usable drink bottle can easily replace a plastic bottle, and is much cheaper in the long run.
3. Choose a location closer to home
Everything is ready. You're on your way to your eco-picnic. Don't make the mistake that will spoil your good intentions. Rather than driving 50km to get to the famous park your neighbour told you about, opt for a more local site, accessible on foot or by bicycle. There are little paradises everywhere, and it's a great excuse to get moving!
4. Respect your environment
Very simple in theory, but we sometimes lack patience when our stomach is empty. Be respectful towards the nature that surrounds you. You are outside, so of course, there will be plants in your way, grasses, insects. So stop little Thomas when he attempts to pull up the wild flowers that brush against his water bottle, or when he is about to squash a shrub in order to play ball.
5. Pick up and sort your garbage
After eating well and relaxing, you might feel a little lazy. It's not easy to resist the desire to put everything in a plastic bag and leave as quickly as possible. Some people even leave all their rubbish behind. Keeping your corner of nature intact only requires a small effort: more and more parks now have recycling bins, and if in doubt you can always take your refuse with you and sort the recyclable waste at home.
A few great recipes to bring on your picnic!
The following two tabs change content below.
Author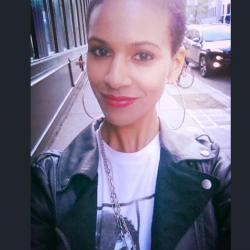 A graduate of UQAM and the University of Montreal, Émilie has been a freelance communications expert since 2012. A foodie and passionate about new technologies, she's always on the lookout for trends and loves to share fascinating tidbits on social media.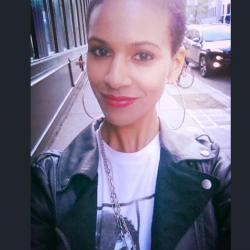 Latest posts by Emilie Zaoré (see all)