Coconut: Friend or Foe?
Coconut Oil
Last but not least, the famous coconut oil… is it really healthy?
Let's begin by taking a look at the different types of coconut oil:
Virgin coconut oil: this oil is extracted from fresh coconut meat. It's supposed to be completely unprocessed and contains medium chain triglycerides (MCT) in larger quantities (more details later).
Cold-pressed coconut oil: this oil is extracted by mechanical process, without any external heat source.
Refined coconut oil: this oil is also extracted from coconut meat, but then goes through several processes, including heat, deodorization and bleaching.
Studies have shown that supplementing medium chain triglycerides extracted from coconut and palm kernel oil (MCT oil) is beneficial for health. The results have been inferred onto coconut oil, which also contains a small amount of these types of fatty acids.
The problem is that there are huge differences between the many coconut oils available on the market. In fact, many of the oils available in grocery and health food shops are ultra-processed and consequently aren't very interesting from a nutritional standpoint. What's more, the amount of beneficial fatty acids in coconut oil is, on average, much lower than in the oils for which conclusive results were obtained.
| | | | |
| --- | --- | --- | --- |
| Types of oil | Saturated fat | Capric acid | Caprylic acid |
| Coconut Oil | 75-90 % | 7 % | 13 % |
| MCT Oil (modified coconut and/or palm kernel oil) | 70 % | 45 % | 55 % |
As you can see in this table, the percentage of capric and caprylic acid is much higher in MCT oil (which was used in the studies) than in coconut oil. The benefits of MCT oil cannot, for the moment, be inferred onto coconut oil.
Another relevant point, it is true certain studies have shown that the inclusion of coconut oil in the diet can slightly increase the levels of HDL (good cholesterol), but it is also important to know that it also increases the total levels of cholesterol and LDL (bad cholesterol).
For every day cooking, olive and canola oils are better choices. Keep coconut oil for occasional use when traditional dishes require it.
To conclude, once again moderation is the key. It isn't wise to replace all oils with coconut oil, or cream with coconut milk, or even water with coconut water, but if you want to include it sparingly in recipes here and there, nothing is stopping you!
---
References:
Nuts, coconut water (liquid from coconut). (20 juin 2016). In Canadian Nutrient File (CNF). Retrieved from: https://food-nutrition.canada.ca/cnf-fce/report-rapport.do
Dieitians of Canada. (Novembre 24st, 2014). Functional Foods/Nutraceuticals – Coconut. Retrieved from: http://www.pennutrition.com/KnowledgePathway.aspx?kpid=19691&pqcatid=146&pqid=19646
Food and Agriculture Organization of the United Nations – FAO. (October 14th, 1999). COCONUT – Post-harvest Operations. Retrieved from: http://www.fao.org/3/a-au999e.pdf
Pages:Previous page 1 2 3
The following two tabs change content below.
Author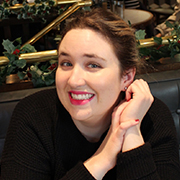 Member of the Quebec College of Dietitians (OPDQ) and Dietitians of Canada,Jef graduated from McGill University in December 2014. Recently graduated and passionate about culinary arts, Jef poses a simple, effective and practical look at daily meal planning. With this in mind, she works in conjunction with the mission of SOSCuisine…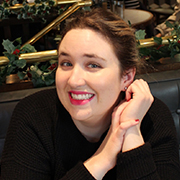 Latest posts by Jef L'Ecuyer (see all)