History of cranberries
Cranberry, a cousin of the red bilberry, is present in all the sauces of the festive season!
Used as a poultice by Native Indian witch doctors, cranberry was also adopted by American sailors to fight against scurvy. In fact, US troops consumed around 500,000 kg per year during the Second World War!
Just a reminder of the TOP 3 elements in cranberry:
1. Antioxidants
Several studies carried out in recent years have highlighted the ability of antioxidants to neutralize free radicals from the body and thus, prevent the onset of various age-related diseases such as certain cancers and cardiovascular diseases. As it is better to be safe than sorry, the dietician team at SOSCuisine proposes simple and delicious menus that meet the latest scientific recommendations for maintaining good health.

Do you have high blood pressure or is your cholesterol too high? Take a look at our Heart Healthy meal plans; they are tailored to suit your profile and food preferences!
2. Vitamin C
This particular antioxidant is essential for the body. Indeed, vitamin C is required for synthesizing collagen and RBCs. It actively contributes to the immune system and promotes the absorption of iron. By getting enough vitamin C per day, you will stimulate your body's natural defenses and will thus help to prevent colds and flu.
As for eating cranberries, did you know that:
– Dried cranberries contain almost no vitamin C, as it is destroyed in the process of dehydration?
– A ¼ cup (65 ml) of cranberry sauce provides only 1 mg of vitamin C, because cooking destroys vitamin C?
– The recommended amount of vitamin C is 75 mg/day (women) and 90 mg/day (men)? A small glass of cranberry juice already provides 12 mg!
3. Proanthocyanidin
Proanthocyanidin, another antioxidant contained in cranberries, is known to prevent the adhesion and proliferation of certain bacteria that cause, among other things, urinary and dental infections. Since these bacteria have no anchor point, they are eliminated through natural means. This is how cranberry is known to fight against urinary infections (cystitis), gingivitis and periodontitis. However, many cranberry juices or products made from dried cranberries contain a lot of added sugars. It is important to remember that sugar contributes to tooth decay and if you want to promote dental health, you should opt for unsweetened cranberry products.
SOSCuisine features various recipes that combine cranberries from the traditional Sauce to Muffin recipes, via Quinoa Salad and Chicken Curry. You will find many cranberry-based recipes on the SOSCuisine website.
The following two tabs change content below.
Author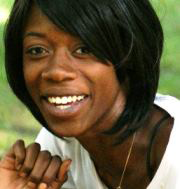 Passionate about communications – but less clued up on cooking – Amanda hopes to gain some insights from SOSCuisine about improving one's health on a daily basis, whilst enjoying good food.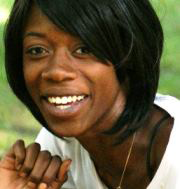 Latest posts by Amanda Labourot (see all)