Hockey Mom Tips
Hockey Mom Tip #6: My advice for feeding your kids during hockey camps
I remember the days when my kids were younger how excited everyone was when school ended for the summer. For working parents of younger kids, however, finding ways to keep the kids happy, occupied and safe in the summer can be challenging. A lot of kids love going to hockey camps in the summer. These camps are usually a lot of fun but at the same time are physically demanding, even for kids that are normally active and in great shape. At the beginning of the day or week, the energy levels are high, but by the end most kids (and instructors and parents!) are getting tired. How can you, as a parent, avoid this situation and help your camper make the most of the camp experience?
Make sure that your camper eats a proper breakfast. Do you have a child who refuses breakfast? Make sure that your child gets to bed early during camp week to allow for earlier wake up times.  Getting up earlier gives more time to eat breakfast and allows the "stomach to wake up". Healthy smoothies can be a great choice for those who don't like the traditional breakfast fare. Pack juice boxes and healthy snacks so that your camper can snack whenever needed, not only during scheduled breaks. This is especially important for those campers who do not eat breakfast.
Sports drinks shouldn't be necessary, however they may help at the end of the day or week if energy levels are low and there is still some camp time left. Some camps are very conscientious about nutrition and offer great meals. However, some camps use the arena concession stand to provide meals to campers and this can be a problem when campers choose hotdogs, French fires and soft drinks for lunch! Find out what the meal options are and discuss the best choices with your camper.
A nutritious lunch from home is a great way to ensure that your camper eats properly. I know you are thinking "..but this is my vacation from making lunches!!!". I also know that kids don't want to bring a lunch from home when everyone else is buying a meal. It's just not cool (or so I am told). This is an excellent opportunity for your camper to learn how to make lunches. It is a great skill to have.  It makes it a lot easier if your camper understands that proper nutrition and hydration makes the difference between a great camp and one that is too demanding. Hockey camps not only teach hockey fundamentals, they are also a great way to show campers what happens when eating and drinking properly take a back seat to convenience and "looking cool".
To subscribe to our hockey newsletter, click here.
Pages:Previous page 1 2 3 4 5 6 7 8 9 10 11 12 13 Next page
The following two tabs change content below.
Author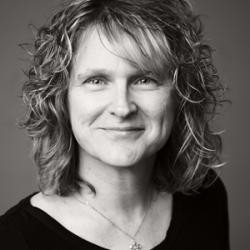 Margot Lacoste
Margot Lacoste is a retired dietitian, an avid hockey player, and hockey mom to four. Her experience raising children and advising hockey players and teams who play hockey led her to self-publish the first version of the Nutrition Edge for Hockey Players in 2002. She brings her expansive knowledge of hockey schedules, arenas, tournament schedules, and teenage hockey player preferences to this great resource.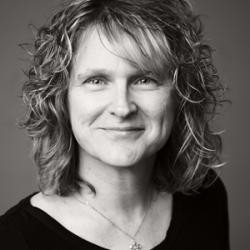 Latest posts by Margot Lacoste (see all)