Hockey Mom Tips
Hockey Mom Tip #8 : Planning for Tournaments
What tournament nutrition failure did you see regularly?
Margot: "You would see the performance of the players which would be good in the beginning, but then when it really counted, in the quarter-finals, semi-finals and finals, as the days went on, as the tournament went on, you would see the energy levels getting low. You would see this in players that were less successful in hydrating and nourishing themselves. As a mom, it is very hard when you are trying to feed your child and you don't have what you need around you. You are dependent on what's available near the arena. That only has to happen once to make you realize that you don't want to go through that again."
What are your top tournament planning tips?
Margot: "Try to get a hotel as close to the arena as possible, these are very popular hotels so you have to be very quick in renting the hotel. Having breakfast foods available to you in your hotel room helps a lot. It doesn't have to be fancy. It can be a bowl of cereal, some milk, a juice and a fruit. This is something that you can have in the hotel room and away you go for the first game. I always have emergency snacks in the car during tournaments. There is a cooler in the car, always with emergency snacks because tournaments are unpredictable. Generally, the ones that I would go with are fresh fruits, dried fruits, and I would always make muffins before a tournament. I like to bring my own muffins because I know that they are low in fat and they don't have a lot of sugar and during tournaments you don't necessarily want muffins that have a lot of fibre because they are hard to digest. I can control all these things. This is what I do before tournaments, usually the Thursday or Friday before, I will make a nice batch of muffins and those are great to keep in the car."
What was your biggest tournament planning success?
Margot: "We knew our game was delayed an hour. We had snacks in the dressing room, the coaches and the manager were very open to what I was suggesting so these kids had food in the dressing room and they played a great game. The other team ran out of gas and we didn't, so I was very proud of that moment."
Get more hockey mom tips by signing up for the monthly hockey newsletter and by getting your copy of The Nutrition Edge for Hockey Performance!
Pages:Previous page 1 2 3 4 5 6 7 8 9 10 11 12 13 Next page
The following two tabs change content below.
Author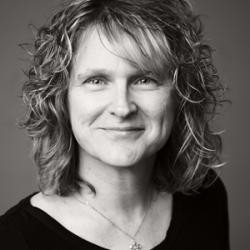 Margot Lacoste
Margot Lacoste is a retired dietitian, an avid hockey player, and hockey mom to four. Her experience raising children and advising hockey players and teams who play hockey led her to self-publish the first version of the Nutrition Edge for Hockey Players in 2002. She brings her expansive knowledge of hockey schedules, arenas, tournament schedules, and teenage hockey player preferences to this great resource.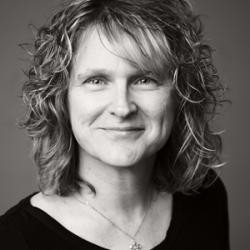 Latest posts by Margot Lacoste (see all)