IBS Holiday Survival Guide
The festive period, with its parties and family reunions is fast approaching. In principle, this time of year should be synonymous with joy and getting together. But, if you suffer from irritable bowel syndrome (IBS), the Christmas period can easily become unpleasant. As traditional Christmas dishes often contain onions and garlic, as well as being high in fat, bloating, cramps and tummy aches are never far behind.
Thankfully, all is not lost…
There are ways you can have a wonderful festive season without any bad memories… even if you suffer from IBS! Here are a few festive low-FODMAP recipes, a low-FODMAP Christmas menu and some tips to help you prepare and know what to eat if you're invited to a party this Christmas.
Alcohol and FODMAP; A Festive Mix?
Avoid: High-FODMAP Alcohols
Most mixed drinks and cocktails should be avoided, as they are generally high in FODMAPs. If you simply must have a piña colada or a daiquiri, check the ingredients and avoid those that contain FODMAP-rich ingredients. Rum and dessert/sweet wines should also be avoided because they contain an excess of fructose compared to their glucose content.
Go for: Low-FODMAP Alcohols
Wine (red, rosé and white), beer, vodka, whiskey, sparkling wine (champagne, cava…) are all low in FODMAPs. A note on sparkling wine: any drink with bubbles should be consumed sparingly given that the ingestion of air can produce symptoms, especially bloating.
Be Careful!
Even low-FODMAP alcohols cannot be consumed freely. Alcohol in general is an irritant for the digestive system and can cause symptoms (bloating, diarrhea, etc). My favorite tip? Alternate each alcoholic drink with a glass of something non-alcoholic and low in FODMAPs (see the examples below). Not only will you be properly hydrated (!) and avoid excess alcohol, you'll also protect your digestive system.
Low-FODMAP Non-Alcoholic Drinks
If you want to drink something other than alcohol, here are a few ideas:
Cucumber Water

(this is just an example, you can use almost any mix of low-FODMAP fruits and/or vegetables)

Ginger Syrup

(use with sparkling water or an iced-tea for example)
If you're worried that members of your family or friends will comment on your condition, why not get them to read the article 4 Worst Things to Say to Someone Suffering from IBS before the next celebration?
The following two tabs change content below.
Author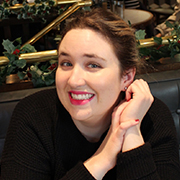 Member of the Quebec College of Dietitians (OPDQ) and Dietitians of Canada,Jef graduated from McGill University in December 2014. Recently graduated and passionate about culinary arts, Jef poses a simple, effective and practical look at daily meal planning. With this in mind, she works in conjunction with the mission of SOSCuisine…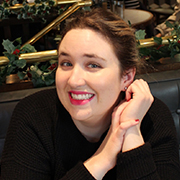 Latest posts by Jef L'Ecuyer (see all)