Premenstrual Syndrome : Diet and Foods that Help Fight PMS
We've recently received a question from one of our members about premenstrual syndrome (PMS). She wants to know whether there is a way of managing the symptoms with nutrition. Because this is definitely something that is of interest for many women, our team of nutritionists has reviewed scientific literature to bring you the latest information on the topic, as well as some tips to help you combat PMS.
WHAT IS PREMENSTRUAL SYNDROME?
Most women experience symptoms before or during their period. From stomach cramps to mood swings, the symptoms can vary greatly. Some say there are as many symptoms as there are women who suffer from them.
If you suffer from other illnesses or health conditions, it's important to ensure these are under control. Indeed, other health conditions exacerbate PMS symptoms. For instance, if you suffer from irritable bowel syndrome, you should start by reducing those symptoms as much as possible (by following a low FODMAP diet, for example), because this should give you a helping hand to manage your PMS symptoms.
HOW CAN NUTRITION HELP PREMENSTRUAL SYNDROME?
Here are some general recommendations to help you manage your PMS symptoms:
Eat a varied diet and include foods from all food groups.
Reduce your intake of salt and added sugars.
Be mindful of the types of fats you consume.
Beyond these basic nutritional recommendations, there are several other strategies you can use to manage the symptoms associated with PMS.
Vitamins and Minerals
You might have heard that certain supplements can improve your symptoms. The good news is that this is true.
For example, taking 1000mg calcium a day can relieve some of your symptoms and the depression associated with premenstrual syndrome. It is better to obtain this calcium from food rather than relying on supplements. To help you, here are some of the best food sources of calcium, as well as their calcium content:
| Foods | Portion size | Calcium content (mg) |
| --- | --- | --- |
| Soy beverage, fortified with calcium | 1 cup (250 mL) | 323 |
| Milk (skimmed, 1%, 2% et 3.25%) | 1 cup (250 mL) | 291-322 |
| Skim milk powder | 24 g (to make 250 mL of milk) | 302 |
| Cheeses | 50 g | 250-500 |
| Yogurt, plain | 175 g (¾ cup) | 263-275 |
| Yogurt, greek | 175 g (¾ cup) | 180-212 |
| Yogurt, soy | 175 g (¾ cup) | 206 |
| Sardines, canned, with bones | 75 g | 286 |
| Salmon, canned | 75 g | 179-212 |
| Tofu, prepared with calcium sulfate | 150 g (¾ cup) | 302-525 |
| Collards, cooked | 125 mL (½ cup) | 189 |
Retrieved from Dietitians of Canada – Food Sources of Calcium.
Vitamin D also has a role to play in the management and prevention of symptoms related to PMS. If you can't meet your requirements with your diet, you can take a supplement.
Supplementing B vitamins has been associated with a reduction in PMS symptoms. I recommend including foods that contain different B vitamins, like wholegrain cereal products, milk, legumes and meat from time to time, to make sure you get enough of these healthy nutrients.
SEE ALSO >> B9 Deficiency Anemia (Folate or Folic Acid)
SEE ALSO >> B12 Deficiency Anemia
Mediterranean Diet
A number of small scale studies have demonstrated that several factors in the western diet (too much fast food, not enough fruits and vegetables, etc.) play a role in the premenstrual syndrome morbidity*. Try the Mediterranean diet, to give you the best chance of reducing your symptoms.
*morbidity is the number of individuals affected by an illness (or syndrome) in a given population during a set time period.
It is important to remember that after you change your diet, it can take up to four menstrual cycles before you experience a change in the severity of your symptoms. Don't lose hope!
OTHER FACTORS IN PREMENSTRUAL SYNDROME
Factors other than nutrition can also influence PMS. These center around exercise and smoking. Doing some form of physical activity regularly (at least 30 minutes a day) can considerably reduce your PMS symptoms. On the other hand, smoking worsens them. In fact, women who smoke are more likely to suffer from PMS and their symptoms are more severe.
To conclude, the most important thing you can do to reduce your PMS symptoms is to have a balanced and varied diet, and as healthy a lifestyle as possible (not smoking, exercising regularly and sleeping well).
---
References:
The following two tabs change content below.
Author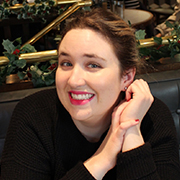 Member of the Quebec College of Dietitians (OPDQ) and Dietitians of Canada,Jef graduated from McGill University in December 2014. Recently graduated and passionate about culinary arts, Jef poses a simple, effective and practical look at daily meal planning. With this in mind, she works in conjunction with the mission of SOSCuisine…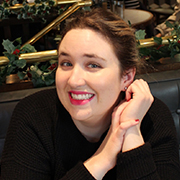 Latest posts by Jef L'Ecuyer (see all)